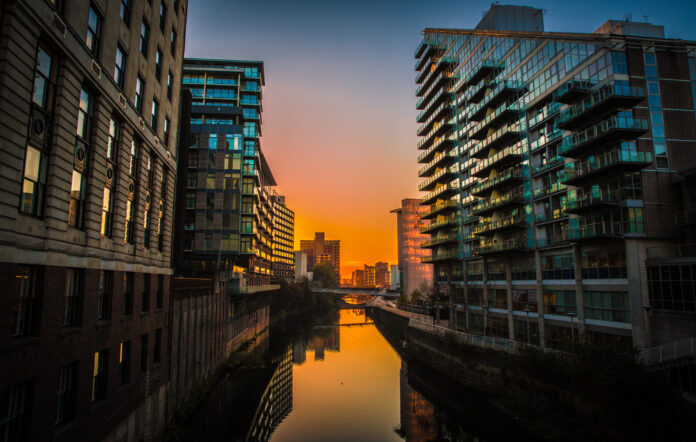 Pro free market think tank, the Institute for Economic Affairs (IEA), announced the launch of its fourth Richard Koch Breakthrough Prize, which offers entrants the chance to win £50,000 for submitting the best idea on how to supercharge the 'left behind' regions of the UK.
In its statement, the organisation said that: "In economic terms, the UK is two countries. On the one hand we have a prosperous enclave in London and the South East, with a high performing economy that compares favourably on measures such as GVA per person with the richest parts of Northern Europe."
"But many towns and communities have witnessed decades of decline – made worse by the Coronavirus pandemic. They suffer from deep-seated problems, such as failing businesses, boarded up high streets, unemployment, and poor housing."
Amid a COVID–Brexit recession, and what is likely to be a let-down on Boris Johnson's pledge to 'level up' Northern regions, the IEA attempts to offer professionals and the general public a platform to offer fresh takes on innovative policy directions.
Formulated in collaboration with Dehenna Davison MP, this year's essay questions is:
"In the current severe economic climate, what pro-market, pro-enterprise policy would be the best way of supercharging growth, employment and living standards in 'left behind' Britain?"
The organisation said that the policy proposal must be politically viable and compatible with free market policy. It added that the competition carries a prize of £50,000 for the winner, with potential extras for students and commended entrants. The winner will be announced at a Central London awards ceremony during the summer of 2021 – COVID-permitting.
The IEA said its Richard Koch Breakthrough Prize offers entrants the chance to win one of the biggest prizes of its kind – and the chance to have a 'significant impact' on one of today's major issues.
The judges of the competition include Dehenna Davison, the Conservative MP for Bishop Auckland; Richard Koch, and author, management consultant and prize sponsor; Professor Syed Kamall, a former Conservative MEP and now a lecturer at St Mary's University and microfinance initiative founder; and Mark Littlewood, the IEA Director General and Board member of the Big Brother Watch organisation.
Commenting on the launch of the competition, Dehenna Davison, said: "The Breakthrough Prize is a fantastic opportunity to influence one of the key political challenges our country faces – as well as winning a great prize. We have an exciting opportunity to promote pro-market ideas, especially on the Government's plan for the Covid recovery, and I can't wait to see the ideas brought forward."
IEA Director General, Mark Littlewood, added: "Successive governments over the last few decades have failed to come up with effective solutions. This has manifested itself in repeated attempts to subsidise low-productivity industries – from car plants to the nuclear industry, Concorde, steel or shipbuilding.
"The Breakthrough Prize is a timely and important contribution to healing the growing economic divergence between different parts of the country, and to resolving an issue that is vital for our prosperity and society."