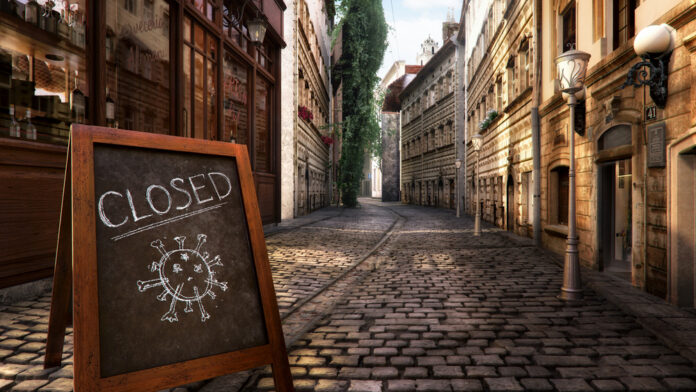 With the UK set to tackle a record economic decline and only the second 7.5% unemployment rate since the turn of the century, one of the great challenges of the new year will be restoring hope in a deflated financial landscape. With the Office for Budget Responsibility predicting 2.6 million people unemployed in mid-2021, PM Boris Johnson may have to temper his previous ambitions, from UK glory, to purely recovery. But, will it be an SME renaissance that brings about this rise from the ashes?
Employing around 16 million people across the UK, the SME economy is powered by private capital and investment, and these forces will need to be intensified in order to see more jobs created in this vital sector of the UK job market.
ONS data reveals that SMEs have created jobs at three times the rate of larger businesses over the past five years – at 1.7 million versus 650,000. This is partially led by their ability to rapidly expand from start-up to unicorn status (as some do), and such trends may continue in the new year with interest rates set to remain low – thus enabling budding entrepreneurs to take advantage of low-cost borrowing.
Indeed, there has been a 12% year-on-year increase in the number of new businesses during the year-to-date, with 45% of investors saying their risk appetite has increased during the pandemic, and 44% saying they want to back UK-based companies going forwards.
With vaccine updates likely to increase the flow of private capital, the ambition to grow the British startup sector may well last until the loosening of restrictions in the new year. Success will depend on the longevity and intensity of COVID risk factors going forwards, and what the government does to encourage investment in small and growing businesses.
Speaking on forward-looking investment opportunities in SMEs, IW Capital CEO, Luke Davis, said: "Investors are now looking to back Covid- class assets and small UK businesses over global firms, which truly is great news for SMEs and small business owners throughout the nation. Such use of private capital is sure to see growth for many SMEs, with now being a key time for investment. This demonstrates the sentiment that already exists to help get the UK economy back on its feet and once again a hub for business."
"Making growth investment more easily available to small businesses that are looking to grow should be a priority. The last time that the Government-backed EIS was extended, it resulted in a significant jump in private investment into small businesses. Replicating this effect with new, or increased, incentives would provide a much-needed boost to a section of the economy that is most in need, and so we hope this will be addressed in the near future."