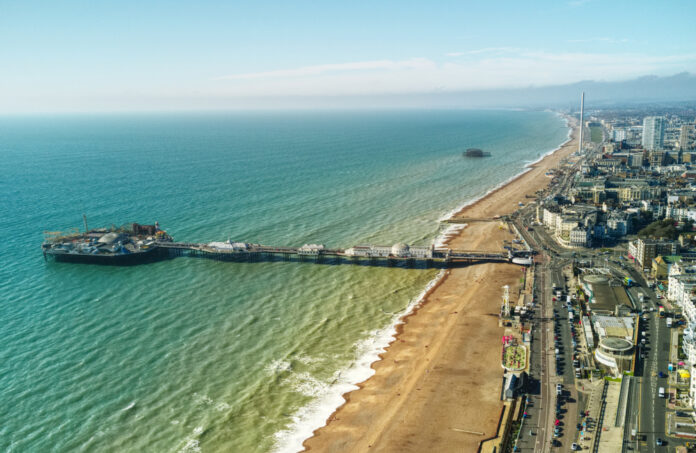 SME investment specialist, IW Capital, announced that it had completed a £3.7 million investment into Rockwater Hove, a popular hospitality venue on the Hove waterfront.
Led by its 'community ethos', the company said that around £1 million of the funding was raised by local residents.  IW Capital added that the investment had been made at a 'critical' time for the hospitality and services sector, with prolonged restrictions wreaking havoc upon the UK's ailing bars and restaurants.
The Mayfair-based investment company said that, planning-permission-permitting, the new funds will be put towards refurbishing the internals and roof terrace area of the Rockwater venue, as well as expanding the offering of 'Rockwater Life'. At present, the site offers sea swimming, a tennis club, pilates, yoga and other exercise classes, in addition to Rockwater's traditional hospitality offerings.
Initial reception for the venue looks positive, with some of the summer-time customers now making up a chunk of the new investment themselves, and Rockwater's outdoor food and entertainment service – Shacks by the Shore – enjoying 'tremendous success' during the post-lockdown period. IW Capital noted that between the first and second rounds of hard restrictions, the Shacks saw 'increasing sales in each successive week since opening', which it attributed to support from residents, and its approach as a community-first, and partially user-owned enterprise.
Looking ahead, the company said it will invest heavily in creating a year-round facility, with additions such as 30 'igloos' designed to allow support bubbles to stay warm and socialise, and enable Rockwater to maximise its winter trading opportunities. IW Capital did say, though, that an influx of regional investment and private capital has become 'imperative' for businesses such as these to survive the difficult winter ahead.
Speaking on the company's auspicious investment in the Rockwater hospitality venue, IW Capital CEO, Luke Davis, commented: "This is a hugely exciting project to be involved with and the success of the Shacks by the Shore in the summer has shown us what a community centric venue can be. As a local resident, I've always wanted a place like this near me and from the feedback we have received from people around Hove, this is something that a lot of people want too. The response we received from local investors was incredible and we are really proud to be partly community owned and will continue to take on feedback from local voices to make it the best possible venue for the area."
"Now is actually a really good time to invest in this sector; it has been a really tough year but it has forced us to innovate which has been incredibly important to our success so far. Without that we would not have such a fleshed-out offering already given that the pub itself is yet to open. With seemingly a new Covid vaccine proving effective each week, we could be drawing toward the end of restrictions and a place such as Rockwater is sure to benefit from increased demand and custom in the spring."