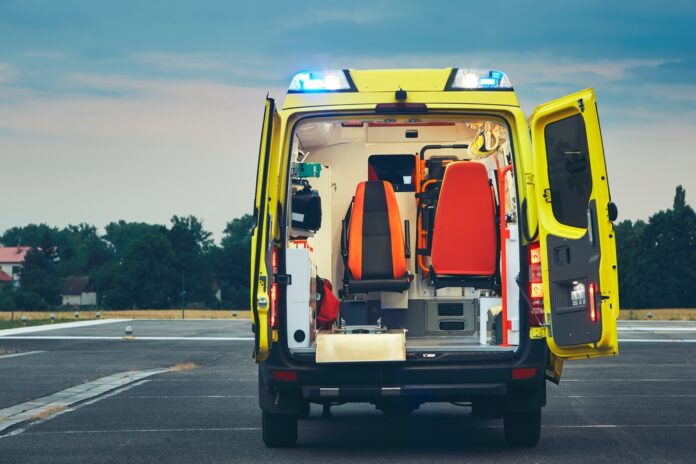 British health tech company, Visionable, announced on Thursday it's extending its Connected Ambulance offering after receiving a £500,000 Smart Grant from Innovate UK.
The Connected Ambulance platform, dubbed the 'Zoom for medics', utilises 5G to connect ambulance paramedics and patients with medical specialists. It relies on encrypted data, clinical grade images and high-speed connectivity, to enable on-the-spot patient diagnosis.
Speaking on the technology, and the new grant, Visionable CEO, Alan Lowe, said: "The Innovate UK grant is invaluable in allowing us to further develop Connected Ambulances and press ahead with the rollout throughout the UK.  This is a milestone moment for the company, and we are delighted it will further cement our position as one of the leading firms globally which is powering the future of emergency response."
"By bringing specialist care directly into ambulances via our technology, diagnosis and treatment is accelerated which leads to improved recovery and outcomes, particularly following life-threatening events such as stroke. The result of better treatment for patients, and reduction of time in hospitals and rehabilitation periods all translate to easing the burden on healthcare systems."
Visionable said it would use the new funds to develop proprietary wearable devices for paramedics, which will allow them to live stream consultations remotely, while they are on site with patients. The company added there will also be further improvements to telemedicine capabilities, such as the digitising of ECG Monitors. This in turn will allow data and images to be fed to the Ambulance Command Centres and Remote Specialists, in an effort to streamline treatment en route to hospital.
The company continued, saying that a switch to the 'See and Treat' at scene model will be a big part of increasing emergency services' efficiency, and cost-effectiveness. In fact, Chaired by ex-NHS England board member, Lord Victor Adebowale, the company believes that it can save NHS England an estimates £300 million per year by reducing the number of unnecessary call-outs and A&E visits.
Today's grant news follows a previous £17 million of investment that Visionable raised in Series A and Series A1 funding rounds – which was used to 'accommodate rapidly accelerating demand' for the company's tech from the NHS and private healthcare providers.