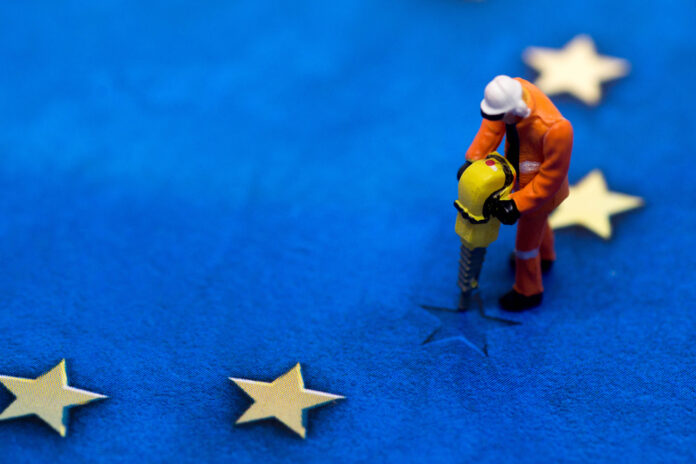 On top of the obvious global pandemic risk factor, SMEs and investors have had to contend with the prospect of a No-Deal Brexit weighing on their prospects, and a wider UK economic recovery, in 2021.
Should a No-Deal scenario materialise, the UK – and its businesses – will likely be forced to pay tariffs on imported goods, and goods sent out to EU customers. While this will mean that UK produce will probably be more expensive for European consumers, produce from EU suppliers will also be more expensive in the UK – making British SMEs relatively more competitive within the domestic marketplace.
For instance, CEO of private investment house, IW Capital, Luke Davis, says that clothing, food and other goods once imported from the EU could now be sourced from within the UK, which he says will be welcome news for the nation's manufacturers and retailers, who will benefit from a competitive advantage following a tough year of pandemic trading.
IW Capital's statement added that UK SMEs have been resilient and adaptable during 2020, with a 12% increase in new businesses starting up during the pandemic. The company say that a No-Deal Brexit would represent another opportunity for these businesses to adapt and grow, with 44% of investors looking at British rather than global companies, and 80% of professional investors saying that small and micro-caps represent a good investment opportunity in the current climate, according to MBH Corporation.
Speaking on the opportunities offered to SMEs by a No-Deal scenario, Mr Davis adds: "Increased tariffs on EU commodities and exports could make British businesses more competitive and our investor base is more keen than ever to support growing British business. Each problem that arises from no-deal will require a solution, and most of these are provided by new and innovative companies that have capitalised on a change in circumstance. A great example of this is Biotech and the way the industry adapted to the pandemic."
"Making growth investment more easily available to small businesses that are looking to grow should be a priority. The last time that the Government-backed EIS was extended, it resulted in a significant jump in private investment into small businesses. Replicating this effect with new, or increased, incentives would provide a much needed boost to a section of the economy that is most in need, and so we hope this will be addressed in the near future."