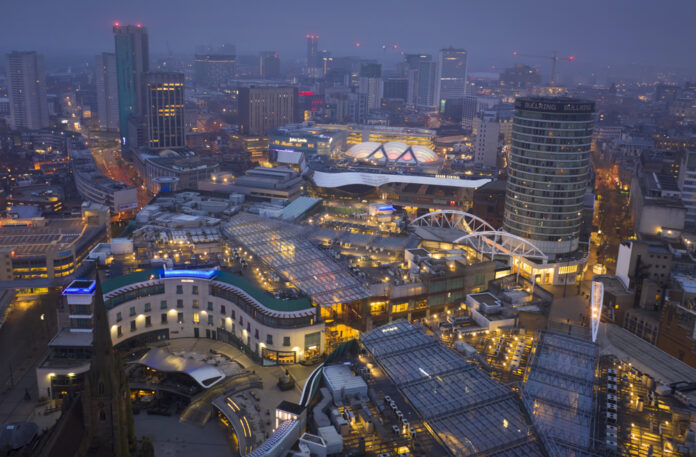 Investors will gather between the 24th to the 26th of November for the Midlands UK Forum for Growth, which will showcase £12 billion-worth of investment opportunities across housing, transport, regeneration and green energy.
Dubbed the first regional trade and investment event of its kind, the Forum is set to bring together public and private sector leaders, such as Midlands Engine Chairman Sir John Peace, Mayor of Leicester Sir Peter Soulsby and West Midlands Mayor Andy Street. Led by the pan-regional partnership, the Midlands Engine, the event aims to act as a catalyst for the region's sustainable growth.
Coming on the back of UK government pledges to 'level up' and public calls for society to 'build back better' from the pandemic, the Forum will highlight the Midlands' potential as a hub for future prosperity.
Home to around 11 million people, the region contributes 22% of England's exports and generates around £239 billion for the UK economy each year. Having boasted 'significant' growth over the past five years, the government faces a stiff challenge in attempted to maintain the region's upward trajectory. To achieve that end, local leaders are calling for additional investment across green energy, digital and transport connectivity, in an effort to boost productivity while moving towards the net zero target.
Speaking on the auspicious event, Midlands Engine Chairman, Sir John Pearce, said: "The theme for Midlands UK reflects this: 'The Future. Ours to Make.' It recognises that, as part of fulfilling the incredible potential for growth in the Midlands, championed by the Midlands Engine, investment in sustainable infrastructure, our region's businesses and our position at the heart of a green recovery are vitally important."
Communities Secretary, Robert Jenrick MP, added: "A thriving Midlands Engine is essential to a successful UK economy, and will be vital to the recovery of the country from the pandemic as we all begin to build back better."
"That's why this government is backing the Midlands with the investment the region needs to grow its £250 billion economy. With the substantial financial support that the Government has provided, we can ensure that its businesses are able to fire on all cylinders and truly level up communities across the region."