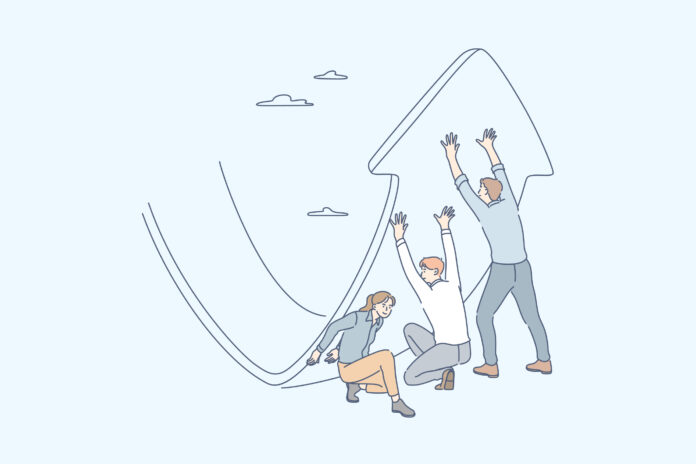 With two vaccines proving 95% effective and one with up to 90% efficacy, the FTSE has began clawing back the ground it lost so severely earlier in the year. Now, as we approach the end of the second lockdown, 19% of investors believe the COVID crisis has created more opportunities than it has removed, and the number of new businesses is up 12% year-on-year.
There appear to be three key sectors of investment. First, the pandemic winners, such as electric vehicle manufacturers, tech, e-commerce and delivery companies – which have been branded growth stocks. Second, we have value stocks such as consumer defensive giants, financial services and commodities stocks. These stocks have been hammered by COVID, but are now enjoying the FTSE 100 recovery. Third, are the burgeoning sectors, such as companies providing PPE and social distancing equipment and logistics – with the number of 27% of investors now looking to put money into these areas.
With some 44% of investors now looking to back UK-based companies, and 45% feeling their risk appetite has increased during the pandemic, 2021 will be an ideal time for new companies to start up and seek equity financing from investors looking to turbocharge the economic recovery.
Speaking on the possible resurgence of UK investment and the growth of startups and SMEs, IWG CEO, Luke Davis, said: "Investors are now looking to back Covid- class assets and small UK businesses over global firms, which truly is great news for SMEs and small business owners throughout the nation. Such use of private capital is sure to see growth for many SMEs, with now being a key time for investment. This demonstrates the sentiment that already exists to help get the UK economy back on its feet and once again a hub for business.
"IW have made a number of investments in the sector, including a firm that pivoted to make PPE and an online doctor solution. After an initial period of fear and uncertainty the opportunities started to arise and investors have looked to back them, especially across the UK and outside London.
"Making growth investment more easily available to small businesses that are looking to grow should be a priority. The last time that the Government-backed EIS was extended, it resulted in a significant jump in private investment into small businesses. Replicating this effect with new, or increased, incentives would provide a much-needed boost to a section of the economy that is most in need, and so we hope this will be addressed in the near future."