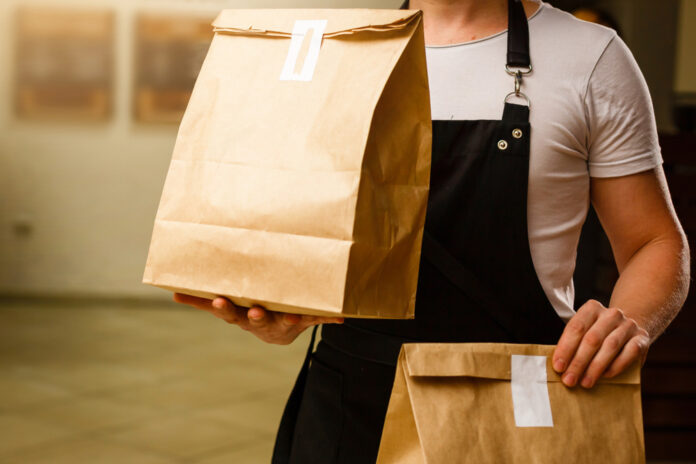 With the hospitality sector set to open from December 3 and subject to a revised tier system, there are likely to be drastic fluctuations in activity as consumers respond to erratic changes in regional regulations.
In light of this, the growing presence of technology within this sector will likely only grow into the new year. And, according to start-up hospitality app, NOMM (New Order, Magic Menu), this push will only be successful with the roll-out of software across different tech platforms, including map search features, interactive menus, in-app payments, accurate dietary and allergy information, and even additions such as facial recognition.
Having partnered with Brighton and Hove-based bar and restaurant, Rockwater Hove, NOMM had over 2,500 app downloads in its first week, with more than 1,250 transactions and over £18,000 worth of sales.
NOMM CEO, Will Broome, said that the initial number of app downloads had been 'astonishing', and said that the reception was a clear indication of a shift in priorities, to a hospitality culture that prioritises the convenience and safety of customers and staff.
Mr Broome added: "Now, as bars and pubs prepare for the end of the winter lockdown, possibly even seeing a rush in customers in the lead up to Christmas, it is of paramount importance that hospitality businesses are able to successfully return to trading, whilst still maintaining hygiene and safety standards and offering a quality customer experience. Mobile technology represents a key solution to a number of the challenges posed by increased safety and hygiene measures, by enabling features such as in-app payments and remote ordering which can dramatically cut down on person-to-person contact, overcrowding and potentially dangerous interactions in the venue."

"Ultimately, tech-based solutions such as NOMM will help bars, pubs and other hospitality venues to dramatically improve the convenience, speed and safety of their customer experience, leading to increased popularity, success and growth beyond the Coronavirus crisis."