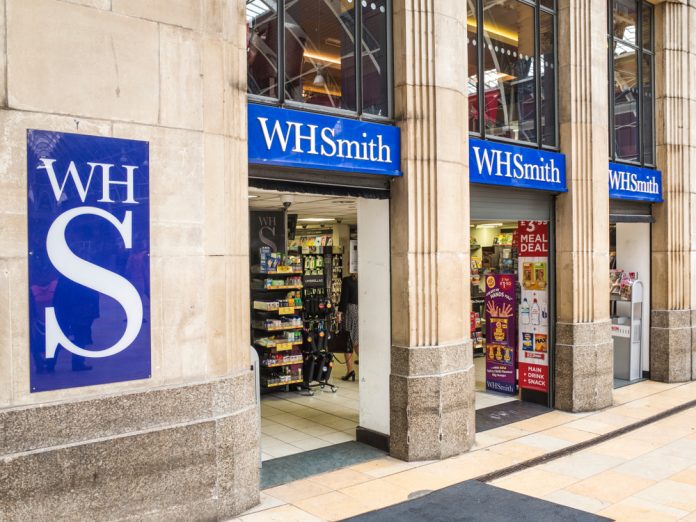 WH Smith has announced its acquisition of the digital accessories retailer InMotion for £155 million. The acquisition allows the British books and stationary retailer to delve into the world of U.S airports. As a result of the purchase, shares were trading at 7% higher earlier on Tuesday morning.
InMotion is based in Jacksonville, US, and has 114 stores distributed across 43 US airports. The retailer sells digital products such as headphones, earbuds, portable speakers and action cameras.
Group Chief Executive of WH Smith, Stephen Clarke, said in a press release:
"InMotion is a highly successful pure play travel retailer in the world's largest travel retail market. The acquisition of InMotion is an exciting value creation opportunity for the WH Smith Group and marks a major step in our international travel retail growth strategy. It doubles the size of our international travel business and provides us with attractive growth opportunities."
"The travel retail market in North America for digital accessories offers significant growth potential. As the market leader, recognised for its best-in-class customer service, InMotion is well positioned to take advantage of that potential."
"In addition, InMotion provides us with a scalable platform to launch the WH Smith airport format into the US, the world's largest travel retail market for news, books and convenience products.
"Finally, building on our recent successes in the digital accessories category in the UK and on InMotion's supplier relationships and experience, we see significant potential to accelerate growth outside of the US using the InMotion format."
"InMotion is run by a very experienced senior management team and we look forward to working with the CEO, Jeremy Smith, and his team to further develop both businesses across North America and other territories."
As a result of the acquisition, WH Smith's international travel business will have doubled. The company has also said that this will have no impact on the £50 million share buyback announced earlier.
Earlier this month we reported that WH Smith shares took the biggest hit in two years, dropping by 11.65%. This was following the announcement that it would be closing six of its UK stores after a "detailed review" of the business.
At 08:37 GMT today, WH Smith shares (LON:SMWH) were trading at +7.09%.