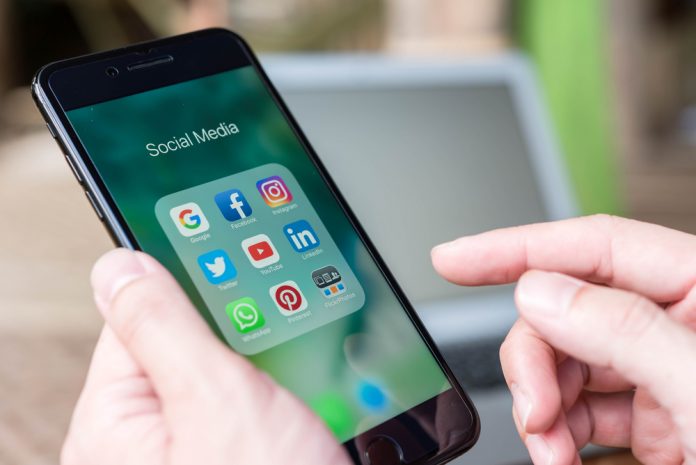 It is no secret that the key to enhancing traffic on your business's website is through optimising its social media presence. With an abundance of platforms out there, we take a look at the best social media platforms to assist in this. These include obvious options such as Instagram and Facebook, but also less conventional platforms such as Snapchat. By optimising your company's presence on these sites, you are bound to see a surge in website hits.
The social media platforms
Facebook
Perhaps the most obvious social media platform, Facebook is one of the more popular ways to promote your business. The first step is to create a business profile for your company, where users can like your page and keep updated on latest news. Whilst setting up the profile, there is an option to include your company's website address providing a direct link to the external website. This is the simplest way to promote your website. However, the fun really begins once you delve into Facebook's more advanced marketing features.
Once you start posting on Facebook, the site offers the option to 'boost post'. Not only can you animate the post into a snappy video, but you can then transform it into a sponsored advert. Next, you can choose the audience of your sponsored post. The options include people who like your page, people who like your page and their friends, people in your local area and people you can chose through specific geographical and age targets. In this way, you can manipulate exactly who sees your posts. Additionally, the feature allows you to set a budget target and select for how long you want your sponsored post to run for.
So how does this boost traffic to your external website? Whilst it is true the sponsored posts simply promote your business's Facebook profile, you can easily link your external website in the post, encouraging traffic outside of Facebook.
Twitter
Another social media giant used by start-ups and international brands alike is Twitter. However, though Twitter has slightly different benefits to Facebook, it still assists in driving traffic to your external website. Like Facebook, you must begin by creating a business profile for you company.
Though some people view Twitter's 140-character limit as a hindrance, it is actually a hidden gem. The limit forces you to be snappy and direct with your updates. Equally, if you link external posts in the tweet, it encourages readers to click on the link and be redirected to a page with more information i.e. your website.
Twitter is ideal for sharing blog posts from your website. By linking a shortened URL in the tweet and a very direct title, you can grab the attention of your followers and encourage them to follow the link to your external website. Here's an example of LADbible doing exactly that:
Couple Renovate Knackered Old Bread Van Into Dream Home For Just £20k https://t.co/e1yPPjEtV6

— LADbible (@ladbible) October 23, 2018

Make sure you spend some time building up your business's follow base. This can be done by following other similar businesses, engaging in conversation with customers and other profiles and establishing a voice for your brand. The larger your follow base, the more exposure your tweets will get, the more traffic driven to your website.
Here you can see how Dove uses hashtags to start a conversation with its followers:
We've seen so many inspiring #HourWithHer commitments at #mom2summit. Just one hour with a young girl can improve her self-esteem. How will you spend an #HourWithHer?

— Dove (@Dove) May 3, 2018
Instagram
Instagram operates differently to Twitter and Facebook; it focuses on building up your visual brand rather than driving traffic to your website. That said, it is still useful in assisting with the latter. Like the other two social media platforms, begin by creating a business page.
Because posts are visual – image or video format – they are extremely useful in establishing your business's brand. By posting aesthetically pleasing, high quality images and videos, you can immediately establish a more professional and legitimate brand identity.
Like Twitter, the key lies in establishing a large follow base. This can be done by engaging with other users and businesses, using hashtags and creating Instagram stories. Several companies engage with their customers; they will offer Instagram users promotions if they post a photo of their product/service and tag the business page, encouraging their followers to follow you and thus increasing your exposure.
One major flaw with Instagram is the inability to link your website in your posts. The only way to establish a direct link is by setting up a link in your page's biography, and encouraging your followers to click the link there. This becomes slightly tedious as you may have to update the link every time your site has a new blog post. But, that is not to say that Instagram is not as effective as the others.
The latest Instagram feature is the 'Instagram stories'. Here, you can actually link your external website, and encourage readers to 'swipe up' in order to be redirected outside of Instagram. This is an incredibly useful tool and slightly cheats the no-link-in-posts system.
As with every social media platform, the key lies in establishing a follow base. So spend time engaging with users and other businesses, and establishing your brand's visual identity.
Snapchat
Snapchat is the lesser used social media platform by businesses of the pack. Like Instagram, Snapchat is primarily visual, so it assists in consolidating your brand's visual identity.
Like Facebook, Snapchat has an extensive audience targeting feature so you can establish adverts targeted at specific consumer groups. These adverts are 10-seconds long and encourage you to be direct, snappy and attention grabbing. Equally, the adverts can be linked to external websites providing you the opportunity to redirect viewers to your site.
Moreover, you can build a fun sponsored Geofilter that users can use and share to their friends, in addition to a Sponsored Lens.
Though Snapchat is less used than the other sites, it has over 173 million daily active users.
LinkedIn
LinkedIn is perhaps the most useful and well-rounded social media platform to drive traffic to your website. In addition to the post-feature it provides, allowing you to share links and posts directing users to your site, it also allows you to build a network of your employers.
By encouraging your employees to list your business as part of their profile, anyone who views that profile can then trace the company back to its main LinkedIn profile. The platform is a fantastic way to increase awareness through your employees, simply by them listing the company as an employer.
It does not offer a 'story' feature like Snapchat, Instagram or Facebook, perhaps because it is a more professionally oriented social network.