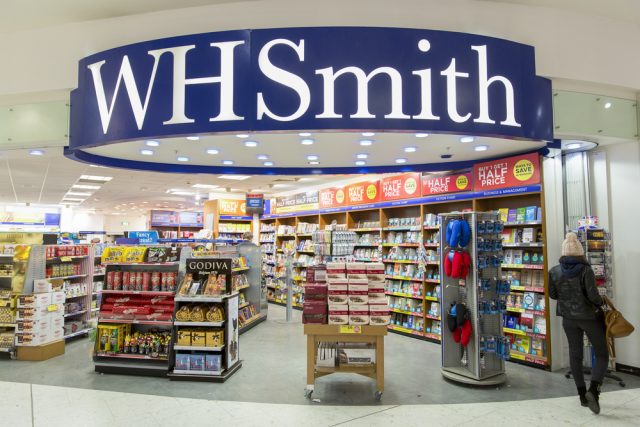 WH Smith (LON:SMWH) shares have fallen by the most in two years. At 14:18 BST today, shares in the books and stationary retailer were trading at -11.65%.
The business has said that its pre-tax profit dropped by 4% for the year ending August 31, at £134 million. As a result, it has announced that it will be closing six of its stores following a "detailed review" of the business. Additionally, 20 Cardmarket stores will also be closed alongside the dwindling of the company's franchise business WH Smith Local.
The drop in WH Smith's shares is the biggest since 2016. Stephen Clarke, Chief Executive Officer, has commented on the closure of the six stores. He claims the closure is taking place "from a position of strength. We're not complacent and we're maintaining good position going forward".
Moreover, he mentioned that the closures were a "one-off" and that the business aimed to relocate staff.
Equity analyst at Hargreaves Lansdown, George Salmon, noted that WH Smith was still delivering underlying profit growth. However, he insisted "that performance masks the fact WH Smith's high street division is facing some pretty tough challenges."
WH Smiths runs 867 travel outlets and 607 high street stores across the UK.
Clarke continued:
"We're not ignoring the broader challenges on the UK's high street and during the second half, we conducted a business review to ensure our high street business is fit for purpose in the future".
WH Smith is not the only retailer struggling. At the beginning of September, we reported the struggles of one of the most well-known high-street retailers, John Lewis. Indeed, John Lewis announced a 99% fall in its profits for the six months to 28 July. The figure fell from $95 million to £1.2 million.
Just as the chairman of John Lewis said, "these are challenging times in retail." WH Smith is yet another business to experience the challenges facing the UK's high street.