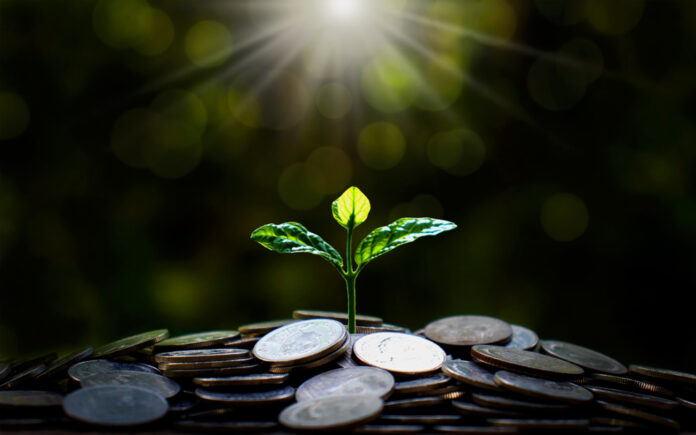 Having set an initial crowdfunding target of £400k, climate change focused digital investment platform, Clim8, announced it has now smashed 600% of its original target – having raised £2.4 million.
The company said that investment has come in from venture funds, cleantech and technology experts and more than 1900 retail investors via the Crowdcube platform. Among the investors in this latest round of crowdfunding, the company credits: 7percent Ventures, Basil Capital, Evergreen Fund, EcoSummit Ventures and 'several ex partners' of McKinsey.
Combined with the previous £2 million of investment, the company has now raised some £4.4 million to further its aim of helping people make a positive impact while delivering financial gains for their futures. Clim8 added that it has made an 'excellent start', and had it been running over the last 12 months, it said it would have achieved a 16% return rate.
"We are currently seeing a significant interest in sustainable assets. There is a positive dynamic for those companies that have green products and are well run, with the right governance," said Duncan Grierson, the CEO of Clim8. "Awareness of the threat of climate change is realigning investment profiles towards sustainability and we are proud to be a part of that movement."
Clim8 said it has begun its roll-out a waiting list of 12,000 investors. It added that its team focuses purely on sustainable businesses with green products and services, and proactively pursues companies that are 'planet positive'. Its statement added that the company's overall goal is to move billions of pounds into its portfolio of companies involved in clean energy, clean technology, electric mobility, sustainable food and recycling.
It continued, saying that the success of its Crowdcube campaign proves the strength of sustainable and ethical businesses as a global and growing investment trend – while also illustrating confidence in returns. This strength has also been demonstrated in a recent HSBC report, which stated that companies with a sustainability focus have outperformed other stocks in 2020. Similarly, Morgan Stanley revealed that 88% of investors think it is possible to balance financial gains, with having a positive social and environmental impact.
This positive shift, it says, can in part be credited to renewed focus by global institutions on climate change. Indeed, not only have central banks committed to green bond-buying strategies, but the US President-elect aims to expand investment in renewable investment, and the head of the UN has emphasised that the economic recovery is "a real opportunity to do things right for the future" and that climate change is close to a "point of no return".
Luke Lang, Co-founder and Chief Marketing Officer of Crowdcube, spoke on the success of the recent Clim8 campaign: "We've seen that businesses aligning profits with principles are hugely popular among investors, and Clim8's mission to help tackle climate change is at its core. The huge success of this raise with Crowdcube not only evidences the heightened interest in investing in sustainable businesses but allows Clim8's community to be a part of the global movement to make a positive impact on climate change."
Mike Barry, former Head of Sustainability at M&S and Clim8 Advisor and Investor added: "We need a new economy. One that works for everybody. And that's what Clim8 does. It empowers people to be part of the economic upside of change and build a better future. One that's low carbon, fair, equitable, and commits to wellbeing."