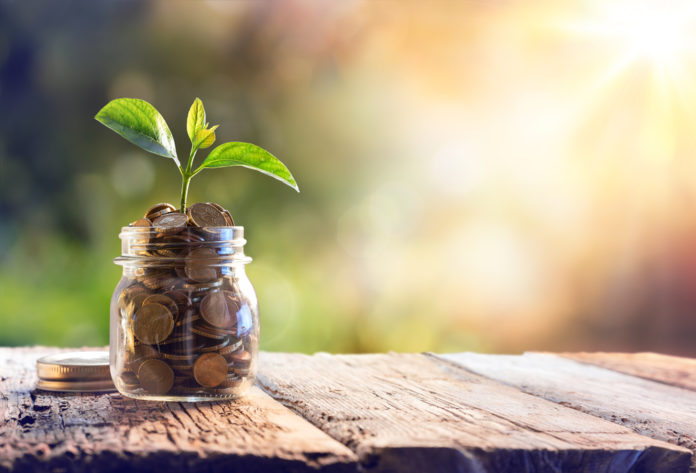 Two ex-financiers have launched the Global Returns Project – an initiative designed to fund 'the world's most effective' not-for-profit climate solutions.
Recognising individuals' desire to make a positive impact, the project calls on people to 'Reinvest in Earth' by committing 0.25% of their savings and investments each year, to organisations combatting climate change. The overall goal of the Global Returns Project, is to raise a regular annual sum of $10 billion per year, within the next decade.
The organisation also wants to stress the important role of financial institutions, stating that if they all offered their clients an easy opportunity to direct a small sum of money to climate solutions funding, then only three percent of savers would be required to contribute in order for the $10 billion target to be reached quickly.
"Funding not-for-profit climate solutions yields returns just like any other investment, the returns are externalised and shared, but they are real, identifiable, and global," says Global Returns Project Trustee and ex-fund manager, Yan Swiderski. "Financial institutions are ready and willing to tackle the Climate Crisis. Individuals can help them make this small change which will have a huge effect."
The project's leaders said that reinvestors' contributions will be donated to partner charities, including Ashden, ClientEarth, Global Canopy, Rainforest Trust and Trillion Trees. The Global Returns Project also guarantees that 100% of funds donated will go directly to its charity partners, which were selected for addressing specific problems which are difficult to tackle via market solutions. These include preventing deforestation, to enacting environmental policies and funding clean energy innovations, as well as what the project's founders described as 'cutting-edge innovations'.
Jasper Judd, Trustee, the Global Returns Project, added: "Urgent action is needed. We know people want to turn the tide on climate change, and the Global Returns Project gives individuals the chance to make a huge collective impact. We are blurring the line between investment and philanthropy by thinking more broadly about what returns we should be looking for and working with financial institutions to create a new normal. Our first step towards achieving our $10 billion annual target will be to secure 5,000+ individuals with savings and investments to 'Reinvest in Earth' in 2021".
The new Global Returns Project had its campaign launched on Monday, and is run by the Climate Crisis Foundation, which was founded by the same two ex-financiers in 2019.
Their latest project aims to tap into the opportunity for people with savings and investments to make a material difference in combatting climate change.