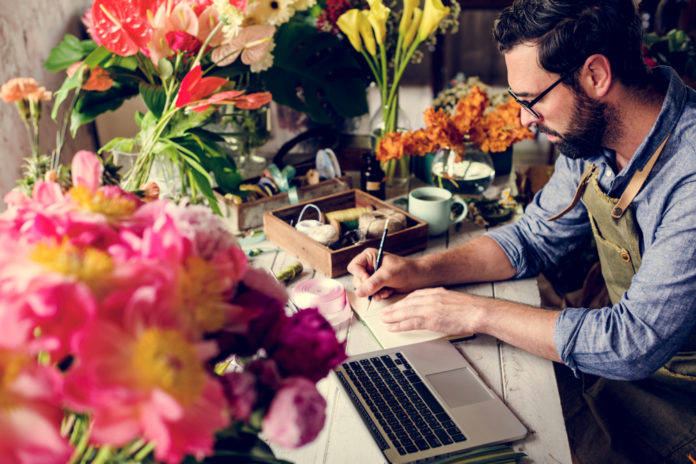 With the number of self-employed jumping by 34% in the last 15 years, it would appear the 4.7 million Brits currently in this category are only set to grow going forwards, even though the current climate is punishing. Over the last six months of the pandemic, the number of self-employed workers has fallen by 6.6%, with more than 100,000 job cuts having taken place in the UK. However, the number still constitutes 15% of the UK's overall workforce, with 862,060 in construction; 610,385 in scientific and tech activities; 366,566 health and social workers; and many more in professional services. And speaking to some of the current crop of self-employed, the University of Law Business School asked existing
entrepreneurs
to give advice to anyone thinking of going it alone.
Be present and consistent online
Gemma Nice, a self-employed yoga coach, recently decided to take the plunge to work for herself after being on furlough from her veterinary nursing career of 19 years. Her top tip for anyone considering going self employed is: "Be present in all aspects of social media and be consistent. People are watching and learning from you all the time even if they aren't engaging with you there and then."
Consider your personal pros and cons
Amie Marshall, a self-employed Clinical Nutritionist who created her own business six years ago, says: "I would encourage anyone who is debating whether to go self-employed during the current climate to write down the pros and cons in order of importance. For example, if you are used to a stable salary and that is essential to you, remember being self employed has its ups and downs – the pandemic aside, every industry has slow months, but always remember that if it's your dream, you can make it happen."
Seek mentorship
Lee Chambers, a self-employed Psychologist and Career Consultant, says: "I recommend considering a mentor, who can help you plot a path and advise the pitfalls they faced. It's definitely a learning journey, so enter with a beginner's mindset and start to read and practice the skills you will need to flourish in the early days. Start to build a network of other business owners and freelancers who understand the challenges and can collaborate together."
Speaking on the probable recovery in the number of self-employed workers, Andres Perez, Director of the University of Law Business School, said: "Pre-pandemic, we were seeing self-employed figures consistently increasing in the UK as more people sought to work for themselves. Naturally, Covid-19 has slowed this growth and self-employed workers have been hit hard, but entrepreneurship comes hand in hand with grit and determination, which are certainly key to a strong recovery from any business setback – pandemic or otherwise."
Indeed, economic recovery is the ideal time for start-ups to take advantage of
low borrowing costs
, and fill gaps in the market either created by other businesses narrowing their operations, or through new areas of demand – for instance the growth of online and ethical retail.