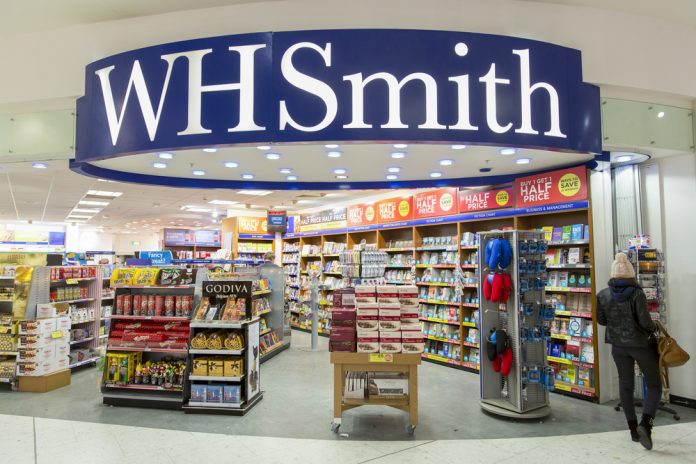 WH Smith said on Thursday that it will acquire the US travel retailer Marshall Retail Group for $400 million (roughly £312 million).
Shares in the British retailer, and household name on the UK high street, (LON:SMWH) were up during trading on Thursday.
WH Smith will use the acquisition as a way to drive growth of its international travel business in the US airport travel retail market.
The company said it will finance the purchase through a combination of new debt and equity.
Indeed, roughly £155 million will be raised through an underwritten equity placing. The transaction will also be financed through a new £200 million term loan facility.
Last year, WH Smith purchased InMotion for £155 million in order to expand its travel business into the US.
"We are delighted to announce today the proposed acquisition of Marshall Retail Group. MRG is a highly successful US travel retailer with a fast growing airport business," Carl Cowling, who will become WH Smith Group Chief Executive as of 1 November 2019, commented on the announcement.
"This acquisition will accelerate the growth of our International Travel business and combined with InMotion, the market leading digital accessories airport retailer that we acquired last year, will significantly enhance our scale and growth opportunities in the US, a large and fast growing travel retail market," Carl Cowling continued.
Marshall Retail Group CEO, Michael C. Wilkins, added that "this is an incredible milestone for our business and is testament to the outstanding team at MRG.  We are proud of our success, particularly our recent growth in airports, and I'm especially excited about the potential this unlocks for MRG in the years to come."
"We very much look forward to working with such an established and successful global business, with strong heritage, as we continue on our journey together to drive both businesses forward," the Marshall Retail Group CEO added. 
Shares in WH Smith plc (LON:SMWH) were up trading at +9.39% as of 12:50 BST.