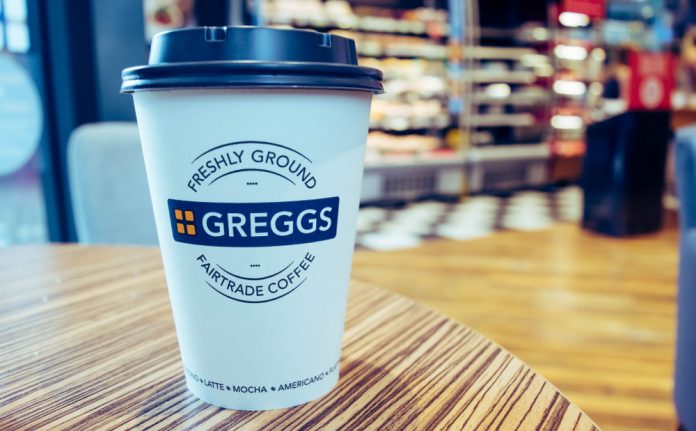 The UK's largest bakery firm Greggs plc (LON: GRG) saw its sales slow on the previous quarter, but continue to grow each quarter of 2019 thus far, in comparison to the previous financial year.
Total sales for the first three quarters bounced 13.9% year-on-year, with sales during the third quarter rising 12.4% and like-for-like sales growing 7.4% on-year.
Regarding its estates, Greggs posted a net increase of 54 outlets, following 90 openings and 34 closures during FY19 to-date. The Company added that it opened its 2000th outlet in August, and expected to see net openings rise to 90 by the end of the year.
The Group added that its outlook remained unchanged and that it was preparing for the impact of Brexit,
"As previously disclosed, we are preparing for the potential impact of the UK's departure from the European Union by building stocks of key ingredients and equipment that could be affected by disruption to the flow of goods into the UK.  Overall input cost inflation is in line with our previous guidance to the end of the year, with pressures on both labour and food input costs," the Company's statement read.
The Company finished by boasting the return of its new hot sandwich options, post-4pm meal deal and (of course) its Pumpkin Spiced Latte, as part of its Autumn range.
Greggs insight
Emma-Lou Montgomery, associate director from Fidelity Personal Investing's share dealing service said,
"With over 2,000 Greggs outlets now under its belt, the bakery-turned-food on the go chain, is still on a roll and very much on track for a strong year."
"On its new autumn menu are some seasonal favourites among Greggs customers, like Pumpkin Spice Latte, alongside new offerings such as hot sandwiches and a post-4pm meal deal, as part of the chain's expansion into all-day dining. Brexit also pops up as an item. But Greggs says it continues to build stores of key ingredients and equipment to ensure its operations aren't disrupted."
"This is a company that has its costs under control and its plans in the pipeline, ready to serve up another year of growth."
Investor notes
The Company's share price dipped 7.08% or 148.02p to 1,941.98p per share 01/10/19 11:44 BST. Peel Hunt reiterates its 'Reduce' stance on Greggs stock, the Group's p/e ratio is 29.40 and its dividend yield is 1.84%.
Elsewhere in food and beverage news, there have been updates from; The City Pub Group PLC (LON: CPC), Bakkavor Group Plc (LON: BAKK), Avangardco Investments Public Limited (LON: AVGR), Loungers PLC (LON: LGRS), The Coca-Cola Co (NYSE: KO), Devro plc (LON: DVO) and Greencore Group plc, (LON: GNC).