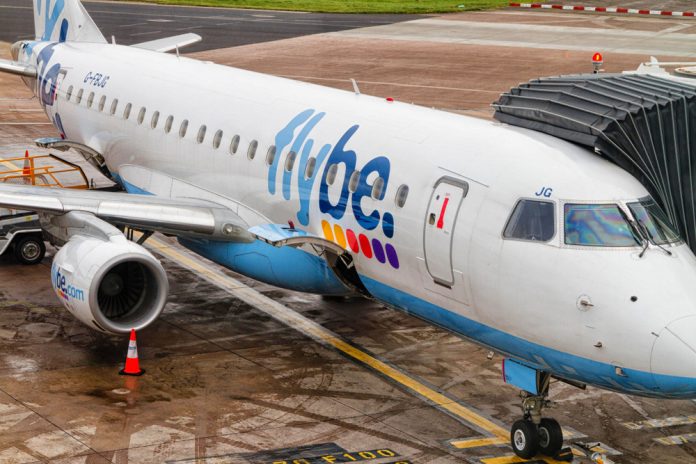 Low-cost airline Flybe Group Plc (LON:FLYB) has seen its share price crash by over a third this morning as it announces the extent of the damage done by waning demand, a weak pound and increased fuel prices.
The firm have had a disappointing second half, following on from an underwhelming end to the first half, losses through the year through March 2019 are expected to peak at £12 million. This figure includes the impact of increased fuel prices and a weak sterling, which account for a detraction of approximately £29 million.
A company spokesperson has stated, "Recent trading indicated 'a softening in the second half revenue outlook and the Board now expects the full year adjusted profit figure to be lower than market expectations".
"We have made progress in driving our unit revenues across the Summer season, but we are now seeing a softening in the market. We are reviewing further capacity and cost saving measures while continuing to focus on delivering our Sustainable Business Improvement Plan," said Christine Ourmières-Widener, Chief Executive Officer.
"Stronger cost discipline is starting to have a positive impact across the business, but we aim to do more in the coming months, particularly against the headwinds of currency and fuel costs. We continue to strengthen the underlying business and remain confident that our strategy will improve performance."
As it stands, the firm are in better standing than the £19.2 million loss they suffered the previous year, however their share price dipped by over 36% in morning trading, to 20.37p. Liberum Capital analysts have reiterated their 'Hold' stance on Flybe stock.