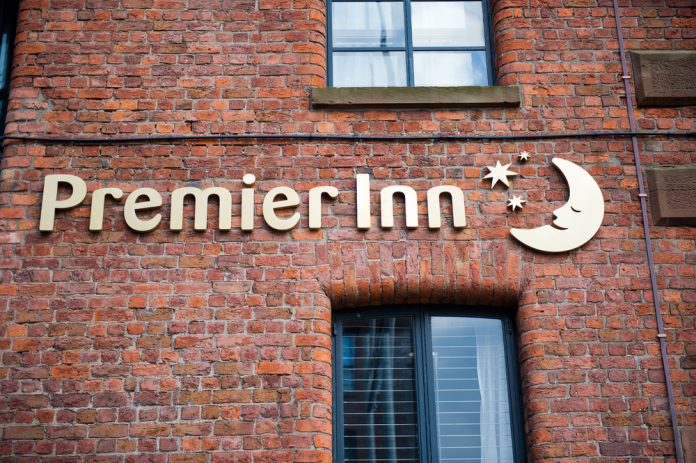 Premier Inn is set to launch a hotel chain with pod-style rooms for price conscious customers. These £19-a-night no-frills basic pods will be less than half of the regular size of their rooms.
These new "compact" rooms measure at 8.5m square. They were partly designed by PriestmanGoode whose portfolio also includes cabins for Air France and Lufthansa.
The hotel chain will be named Zip. In addition, rooms will start at £19 and located on the outskirts of town. A £5 cleaning charge will be applied for customer staying longer than one night. Each room will be equipped with twin beds, a bathroom, Wi-Fi, a TV and air conditioning. The beds can also be pushed together to create a double.
Furthermore, Zip hotels will have communal areas. These will serve breakfast from £3.95 and transform into a bar in the evening.
The very first Zip hotel is set to have 138 rooms and will open in the Roath district of Cardiff next year. A second site has also been secured in Southampton with 140 rooms planned.
Owner of Premier Inn, Whitbread, said the concept was developed following the discover that its customers wanted even cheaper options.
Indeed, it found that its guests were "willing to forgo traditional expectations" for a cheaper price.
Whitbread has almost 800 Premier Inn hotels, with some in Germany and the Middle East.
CEO of Whitbread, Alison Brittain, has said that the hotel chain hopes to fill "a niche in an under-served market".
Managing director of Premier Inn, Simon Jones, said:
"We have undertaken considerable research, including having had six Zip rooms on sale to customers for many months. It's clear through the research that people want the basics done brilliantly, such as a comfy bed and a power shower, but they are happy to compromise on location or some extras if they are paying a fantastic price for their room."
Earlier in August, Whitbread sold its Costa chain for £3.9 billion to Coca-Cola in order to focus on its hotels.
At 08:33 BST today, Whitbread plc (LON:WTB) shares were trading at -1.48%.