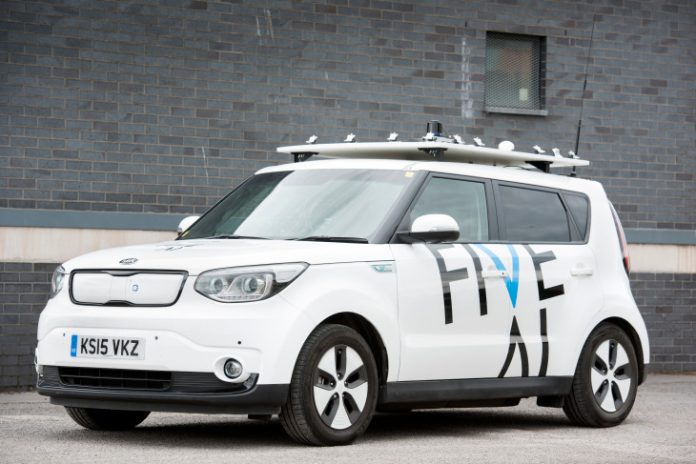 Five AI is a bold, UK based startup that is hoping to take on Google's autonomous cars.
Launched in 2016, is joining the race to develop and gain regulatory approval for the first driverless car allowed on the roads without a human driver.
This is no small feat, with Google spending at least $1.1 billion on developing self-driving vehicles between the years 2009 and 2015. 
And how much have Five AI spent? The startup has received just £29 million ($38 million) of investment so far.
And it's not just funds that are lacking in comparison to its competitors, the autonomous car company has just 120 employees, compared to the 3,500 person workforce for Google's Waymo car. 
So what about the firm is promising? Five AI believe it's the group's location.
"If I were [US companies] Waymo, Uber or Aurora… and I was trying to solve the problem of safer driving, I would choose to do it somewhere where it's an easier problem," said the group's chief executive, Stan Boland.
"In Europe, our cities are medieval and complicated, density is much higher, human behaviours are different. Our cities were built from villages… I think a European city is much harder than a US city."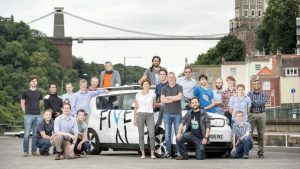 And Boland is someone to be taken seriously. He is a physics graduate from Cambridge University and a multi-millionaire who has grown and sold two technology companies for a combined value of over $1 billion.
Boland said earlier this year that the firm would be ready to conduct a public trial of its driverless cars later this year.
"There is always a team of 20 to 50 people [at any driverless car company] that is really driving the technology," said Boland. "That is what it comes down to."
"So while Google's Waymo has [an estimated] 3,500 people, and Uber a couple of thousand, it really all comes down to just a handful of individuals."
"And the talent in computer vision and machine learning here in Europe is as strong as in the US."
Five AI has offices in London, Bristol, Cambridge, Edinburgh, Oxford and at a testing track in Bedfordshire.