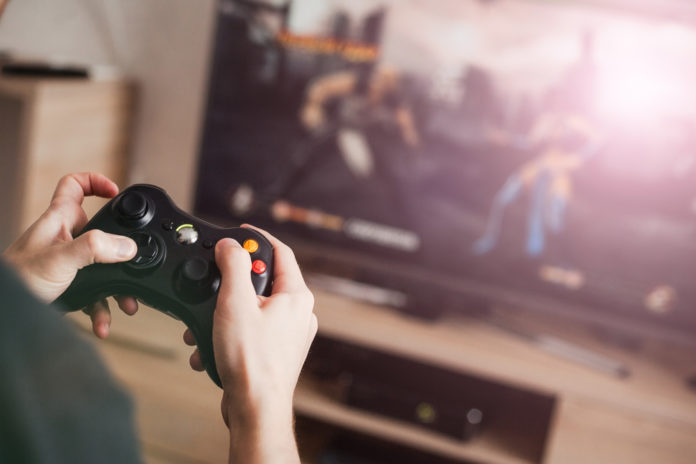 The gaming industry has proven to be one of the winners of the COVID lockdown, with Blizzard hosting virtual concerts; Activision et al. releasing the latest instalments of their franchises; Bethesda being bought up by Microsoft; and indie game, 'Among Us', rising to stardom.
And, despite an anticipated 0.4% decline during the course of 2020, this year ended up seeing the US gaming industry at its second highest level in the past decade, with an average of 12.1% growth per year observed between 2015 and 2020.
In tangible terms, this growth has translated into a 52.5% rise over the past ten years, with the US gaming industry worth $39.62 billion in 2010, and now worth $60.40 billion.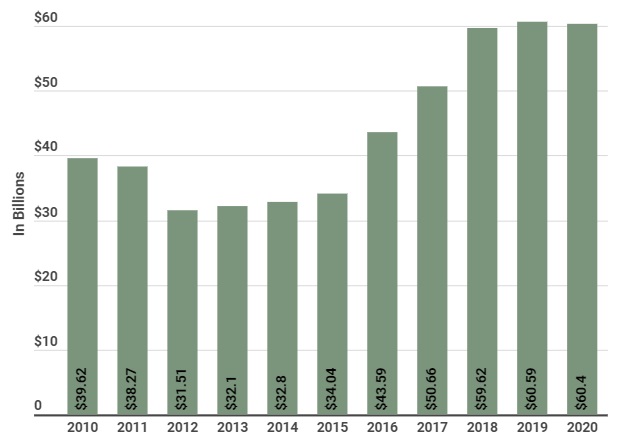 Safebettingsites research also indicates that it's not only the value of the US gaming industry that's growing, but also the number of companies entering the market. For instance, in 2020, the number of companies in the gaming industry number at 42,438, up from fewer than 10,000 in 2010.
Also, between 2015 and 2020, the number of new businesses entering the gaming space increased by an average of 12.1% per year, with an additional 9.4% growth anticipated during 2020, in spite of the global pandemic.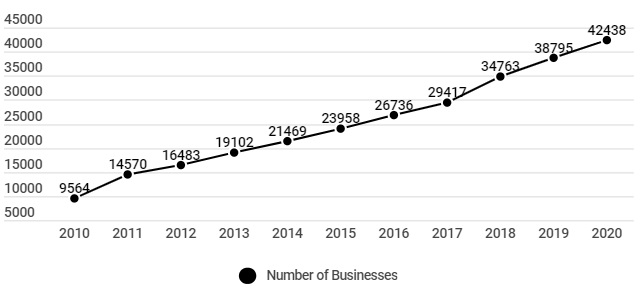 Similarly, the number of gaming industry employees has also 'dramatically increased' over the last decade, with fewer than 125,000 working in videogaming in 2010, versus 241,389 employed in the sector today.
The growth in gaming sector employment has increased at a rate of around 5% per year from 2010 to 2015, with employment growth expected to beat the market in 2020, still up by 2.3% amid times of mass redundancies.
Adding to the seemingly endless list of upward trajectories, Safebettingsites Researcher, Rex Pascual, stated that: "Wages have also increased within the industry although 2020 failed to reach the record-high number recorded from 2016. In 2020 wages in the video game industry totalled $20.7B compared to just under $130B in 2010, but short of 2016's high of $21.1B. The average growth of wages per year is at 1.2% between 2015-2020 with wages expected to grow by 1.8% in 2020."