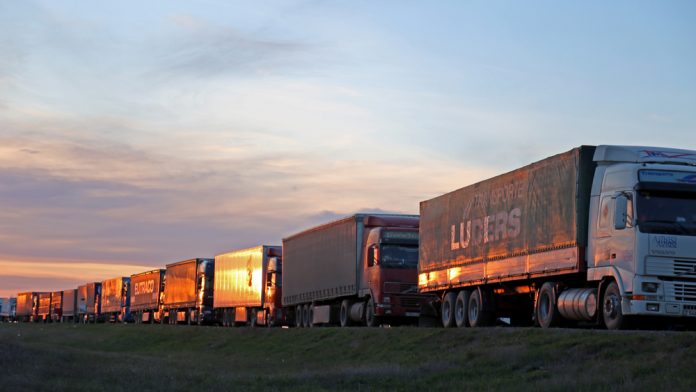 The Chartered Institute of Procurement and Supply (CIPS) has released a new report highlighting the risks of customs delays following a no-deal Brexit.
According to the report, 30-minute delays at UK ports and the Irish border could risk one in 10 British firms facing bankruptcy.
"It's such a potential car crash," said John Glen, an economist at CIPS.
"Common sense has got to prevail. We need to have a two-year transition period and to get something sorted out during that. The idea of day-one no-deal is just crazy," he added.
The stark warning comes as Theresa May has failed to win support for her Brexit plan from European leaders and we come closer to crashing out of the EU without a deal.
The same survey also found that almost 25 percent of UK firms are planning on stockpiling goods in the event of a no-deal Brexit, with four percent of firms already doing so. 
Cadbury's owner, Mondelēz International, has said that it is stockpiling ingredients, chocolates and biscuits.
"Like the whole of the food and drink industry in the UK, we would prefer a good deal that allows the free flow of products, as that would have less of an impact to the UK consumer," said Hubert Weber, the president of Mondelēz Europe.
"We have a contingency plan in place to manage [a hard Brexit], as the UK is not self-sufficient in terms of food ingredients, so that could be a challenge."
UK firms including retail chain Next and carmakers such as Honda and Jaguar Land Rover have already warned against the dangers of a tougher border.
Research from the Imperial College London has estimated that an additional two minutes of checks can triple the existing queues found at ports. This increase in queues could increase motorway tailbacks in Kent up to 29 miles long.