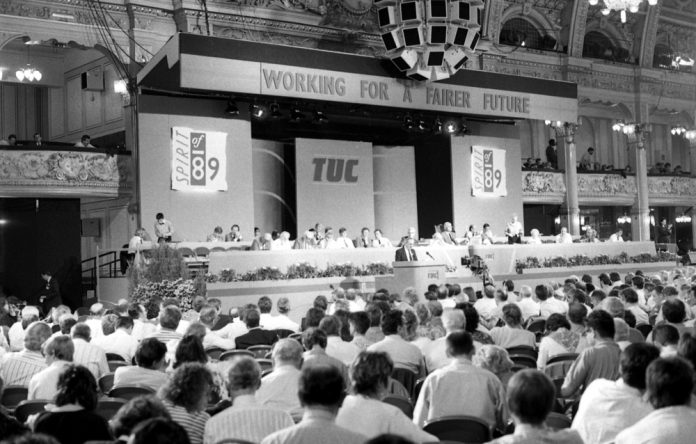 The general secretary of the Trades Union Congress (TUC) has said that advances in technology should mean a four-day working week should be realistic for most people by the end of the century.
In her speech to the organisation's 150th annual gathering, Frances O'Grady will say that the hours spent at work could be cut thanks to advances in communications and technology, allowing people to have longer weekends.
"In the 19th century, unions campaigned for an eight-hour day. In the 20th century, we won the right to a two-day weekend and paid holidays," she will say on Monday.
"So, for the 21st century, let's lift our ambition again. I believe that in this century we can win a four-day working week, with decent pay for everyone. It's time to share the wealth from new technology, not allow those at the top to grab it for themselves."
A report by the TUC said: "Instead, new technology is threatening to intensify working lives. For some, the on-demand economy has meant packaging work into ever-smaller pieces of time. This is a return to the days of piece-work, creating a culture where workers are required to be constantly available to work."
O'Grady will also warn against working conditions at companies such as Amazon, which has been accused of treating employees like "robots". 
"Jeff Bezos owns Amazon, now a trillion-dollar company. He's racking up the billions while his workers are collapsing on the job exhausted. We need strong unions with the right to go into every workplace; starting with Amazon's warehouses here in the UK," she is expected to say.
Amazon said it was "simply not correct to suggest that we have unsafe working conditions based on this data or on unsubstantiated anecdotes. Requests for ambulance services at our fulfilment centres are predominantly associated with personal health events and are not work-related. Nevertheless, ambulance visits at our UK fulfilment centres last year was 0.00001 per worked hour, which is dramatically low."
Polling by the TUC identified stress and long hours as the biggest concerns after pay by employees.