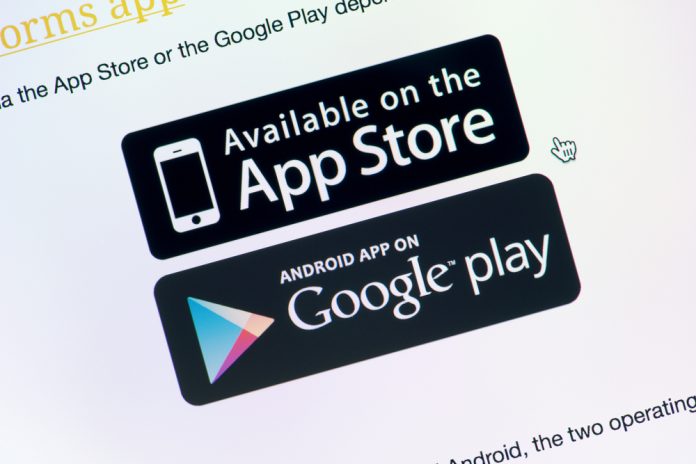 According to Statista, the total number of mobile app downloads in 2017 was 197 billion. With a huge variety of apps offered by Apple, Google, Amazon and Microsoft, there is a mobile app for everything.
In fact, there are a number of apps that target small businesses. These apps assist with finance and accounting, communication, time management, organisation and mobile payment, to name a few.
We take a look at the leadings apps in each of the above categories. You can use these apps to improve the efficiency and day-to-day running of your business.
Finance and accounting: QuickBooks
QuickBooks is one of the leading accounting apps. Fuelling 3.2 million businesses worldwide, the app is developed and marketed by Intuit.
QuickBooks allows users to easily manage their business's expenses and cash flow. Additionally, it allows users to create invoices and view profit and loss.
The app has three versions; one for small businesses, one for the self-employed and one for accountants.
Available on mobile and iPad, the app is free for users of QuickBook Online, the desktop version. Membership on the desktop version starts at £3 per month reaching £15, depending on the plan your business needs. Once membership has been purchased, business owners can use the mobile app for free.
Communication: Slack
Next, communication. One of the leading apps in this category is Slack.
Streamlining your business's communication, Slack is free but also offers a 'plus' plan for £9.75. Even if you do select the free plan, you have access to a range of features.
There are several ways for your employees to communicate. First, there is the basic instant messaging service that allows users to message each other directly through different channels. Next, users can call each other via voice or video call. Additionally, the integrated file sharing feature enables PDFs, images, videos and other files to be dragged-and-dropped into Slack.
Slack is available both as a mobile app and on desktop.
RescueTime is the time management app available on desktop and mobile. It works by running in the background on your computer and mobile devices. As a result, it tracks the time spent on applications and websites, providing an accurate picture of your time consumption. This is then turned into a report that provides data based on your activity.
Additionally, RescueTime allows you to block distracting websites and log highlights and accomplishments for the day ahead.
Price wise, RescueTime offers two versions. RescueTime Lite is free and offers the basic features. Whereas RescueTime Premium will set you back $72 per year.
Organisation: Trello
Trello is a free app that allows users to visualise and manage projects. Essentially, users are able to use the app to organise absolutely anything.
The app works by allowing users to create a 'board' for the project they are working on. Users can work on these boards alone, or invite others to collaborate. Moreover, the app allows users to create checklist 'to-do' cards. Then, tasks can be assigned to yourself and co-workers.
Trello offers a 'gold' upgrade for extra functionality.
PayPal Here is an app that allows businesses to receive instant card and contactless payments.
The app works in four steps. Firstly, users order a PayPal Here card reader online. Next, users must download the app available for iPhone, iPad and Android. Afterwards, users must sign up for a PayPal Here account. Finally, once everything is connected, users can receive instant card and contactless payments.
Essentially, the app acts as a point-of-sale system, allowing a small business to make a sale instantly. PayPal Here offers both a personal and a business version.
PayPal will charge business users based on the amount they sell. For example, if you sell less than £1500 per month then you will face 3.4% + 20p per transaction.