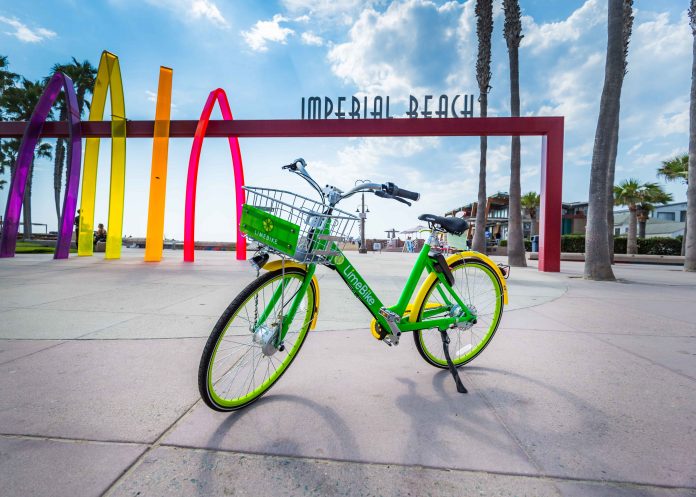 Lime, a new bike-sharing company has been launched in the UK.
The Californian group is starting operations in Milton Keynes but has already launched in the US and across Europe.
Lime, a company that has been backed by Uber, is the first UK bike-sharing company that is fully dockless. Renting a bike will cost customers £1 to undock and then 15p per minute.
"Lime is founded on the simple idea that all communities deserve access to smart, affordable mobility," said the group.
"Through the equitable distribution of shared scooters, bikes and transit vehicles, we aim to reduce dependence on personal automobiles for short distance transportation and leave future generations with a cleaner, healthier planet."
Uber's former head of Uber's North America ride-hailing business, Rachel Holt, said the group was drawn to Lime because of its existing presence in most cities.
"We feel like their footprint is obviously quite expansive at this point, and we're really excited to see where it can go."
Previously in the UK bike-sharing company, Mobike was launched in Manchester. It was soon withdrawn due to high rates of vandalism and theft.
Lime has already launched in Paris and the US, where a rider on a Lime scooter died over the weekend.
In 2017, the bike-sharing company reported that 60% of the first-time riders went on to use the app again.
Starting in 2017, the group is already valued at $1.1 billion (£860 million) and the industry is expected to grow at 20% per year and projected to cover a $5.8 billion market by 2020.