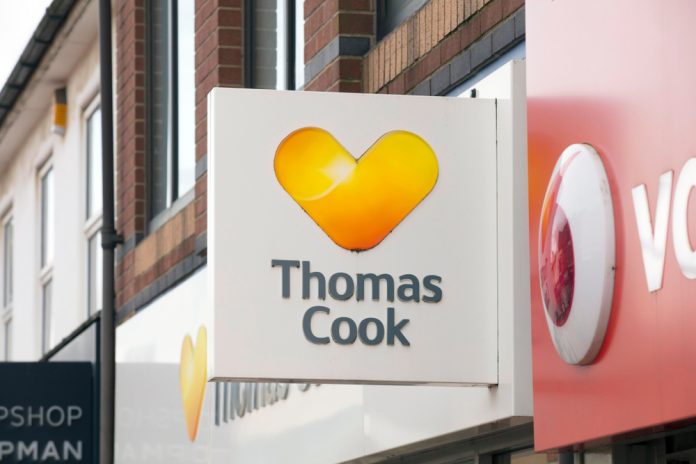 Thomas Cook Group has released an announcement on Tuesday morning, warning that annual operating earnings would drop 19%. As a result, shares have plunged over 20%.
This is the group's second downgrade in two months. Heavy discounting at its tour operating business has been blamed for the results.
Additionally, the group has decided to suspend its full-year dividend.
Thomas Cook has revealed a lower than expected underlying earnings before interest and tax of £250 million.
This figure is £58 million lower than last year on a like-for-like basis. Tour Operator is down by £88 million, as a result of the discounting in 'lates' market.
This drop is despite revenue on a like-for-like basis rising 6% to £9.58 billion.
Additionally, the company reported a net debt of £389 million as a result of delayed bookings.
CEO Peter Frankhauser has commented on the 2018 results:
"2018 was a disappointing year for Thomas Cook, despite achieving some important milestones in our strategy for transforming the business. After a good start to the year, we experienced a larger-than- anticipated decline in gross margin following the prolonged period of hot weather in our key summer trading period. Our final result is expected to be around £30 million lower than previously guided, due to a number of legacy and non-recurring charges to underlying EBIT."
"Within this, profit in our tour operating business fell £88 million as the sustained heatwave restricted our ability to achieve the planned margins in the last quarter. The UK was particularly hard hit with very high levels of promotional activity coming on top of an already competitive market for holidays to Spain. Despite the impact of the hot summer, our Northern European tour operator achieved a near record performance, albeit lower than that expected at the end of May. Meanwhile, our Group Airline delivered strong growth in customers and profit, benefitting from increasing capacity in a turbulent European aviation sector."
"We remain committed to our strategy for profitable growth and we've made some good progress during the year. Within our own-brand hotels business we have established our hotel investment fund, opening 11 new hotels last summer, including an innovative new concept in Cook's Club. This positions us well for 2019 as we build on our position as one of the top 5 sun & beach hotel companies in Europe with at least 20 new hotel openings planned. Meanwhile, the launch of our alliance with Expedia, now in five of our markets, offers customers a much wider choice of city and domestic hotels at lower cost to the business. Taken together, these developments are transforming our opportunities for growth."
"Looking ahead, we must learn the lessons from 2018 and go into the new year focused on where we can make a difference to customers in our core holiday offering. We will put particular attention on addressing the performance in our UK tour operator where the challenges of transformation in a competitive environment remain significant. Across the Group, we will continue to streamline our cost base and manage our capacity to give us greater operational flexibility and financial discipline, while focusing the team on delivering performance improvements and giving customers more reasons to holiday with Thomas Cook."
The company had already issued a profit warning at the end of September, with shares plunging 23.15%.
At 09:12 GMT today, shares in Thomas Cook Group plc (LON:TCG) were trading at -24.80%.