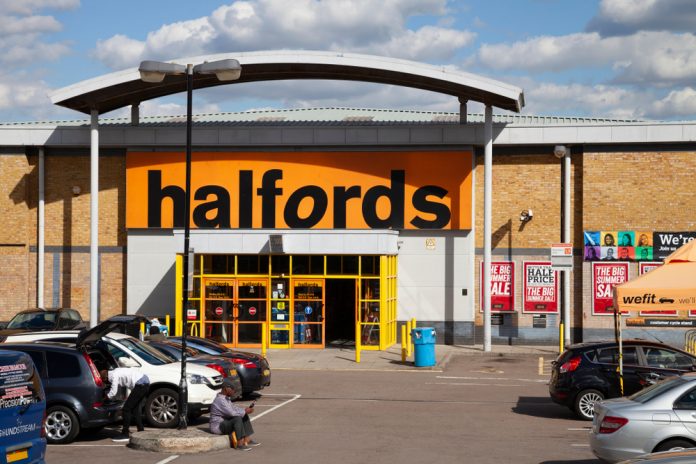 Halfords group has announced on Thursday that it will lower its profit guidance following a difficult third quarter. Shares in the group slid by almost 20% following the news.
The company now expects its underlying profit before tax for the 2019 financial year to be in the range of £58 million to £62 million.
Group revenue dropped 2% and 1.7% on a like-for-like basis, during the 14 weeks to 04 January 2019. Additionally, retail revenue decreased by 2.5%.
Halfords has said that these results reflect "the impact of mild weather and weak consumer confidence".
Retail Motoring sales decreased 3.4%. This reflects the declines in weather-related and discretionary products and services.
Group online sales grew 7.5% with over 80% of online orders collected in store. Online sales represent 20% of the groups total sales.
As a result of the impacts of mild weather and weak consumer confidence, the company has altered its underlying profit guidance.
Consumer confidence may remain weak into next year, Halfords believes, and therefore it expects pre-tax profit for the 2020 financial year to remain broadly flat.
Chief Executive Officer, Graham Stapleton, commented on the results:
"This has been a challenging third quarter for the business, driven by exceptionally mild weather and ongoing weak consumer confidence. Together, these factors have led us to reduce our profit expectations. Whilst this has been a difficult period, we have managed costs and margin well and our free cash flow remains strong. Halfords is a robust business and we firmly believe that the strategy we outlined in September is the right direction for the business."
Halfords is not the only high street retailer suffering from difficult trading. Topps Tiles sales dropped in its first quarter and M&S announced a dip in Christmas sales. In the fashion sector, Footasylum also warned on its Christmas earnings earlier this week
At 10:20 GMT today, shares in Halfords Group plc (LON:HFD) were trading at -19.67%.