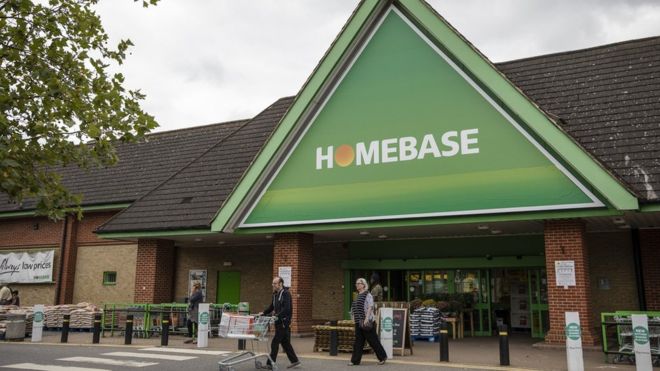 A new survey from consumer group Which? has named Homebase as the UK's worst online shop. 
10,000 consumers were asked in the survey to rate different shopping websites on a variety of factors including value for money and product range.
Top of the list were websites LizEarle.com and RicherSounds.com. Joining Homebase at the bottom was Dorothy Perkins and Sports Direct.
"The online shops with the happiest customers tend to be the ones that offer a personal service, quality items, and deliver quickly and conveniently," said Harry Rose, the editor of Which? magazine.
"Where the big players are lacking, either with poor service or confusing websites, smaller more specialised retailers have seized the opportunity to make their mark and give shoppers exactly what they want," he added.
The Liz Earle website gained a score of 94% and was praised for its  "high-quality products", "excellent service" and "good money-off offers".
In a statement, Homebase said: "Customer feedback is really important to us, and we are working hard to make changes online to provide great service when customers shop with us."
The retailer is currently working on a restructuring that will involve 42 store closures. The move will risk 1,500 stores.
Damian McGloughlin, chief executive of Homebase, said: "We need to continue to take decisive action to address the underperformance of the business and deal with the burden of our cost base, as well as to protect thousands of jobs."
CVAs have been carried about by a number of retailers over the past year. 
"These situations are never easy, as property owners need to take into consideration the impact on their investors, including those protecting pensioners' savings, as they vote on the CVA proposal," said Stephanie Pollitt from the British Property Federation (BPF).
"Ultimately, it will be for individual property owners to decide how they will vote on the CVA, but the proposal has sought to find a solution that provides a sustainable future for Homebase," she added.