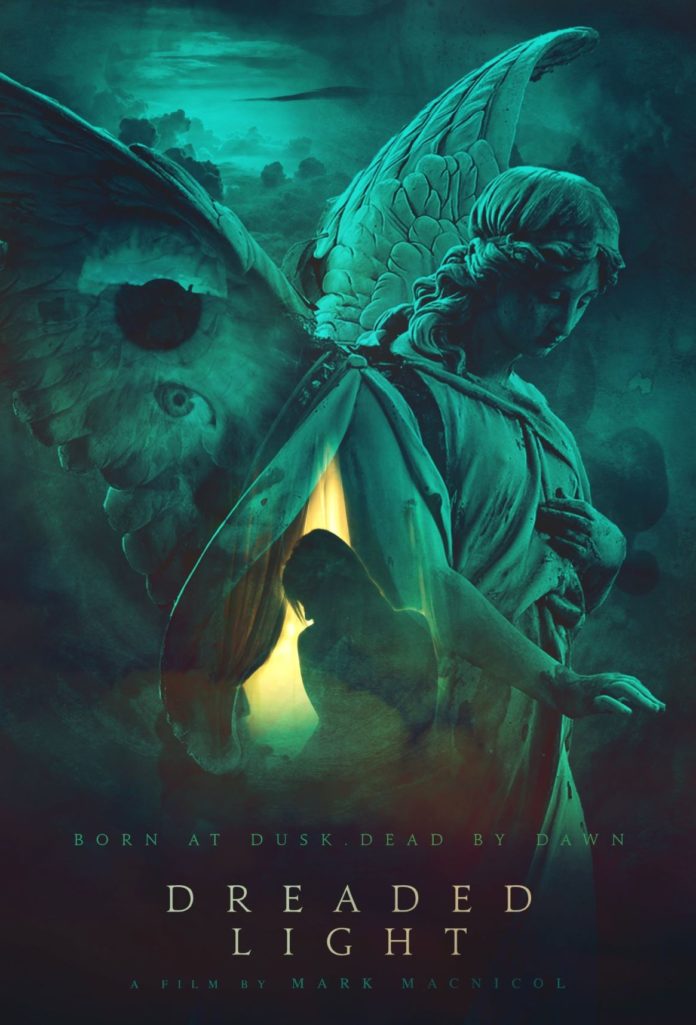 Utilising darkened settings and true-to-life depictions of mediums, 'Dreaded Light' looks set to be an atmospheric and highly personal must-see. The latest project of novelist, producer and director, Mark Macnicol, is currently in pre-production, with its creator recently announcing an equity crowdfund to help bring his unique indie film to life.
What makes Dreaded Light unique?
The film is inspired by the experiences of Mr Macnicol's Mother, and explores infant mortality, spiritualism, and the use of mediums to communicate with loved ones who have passed away. Without trying to shape a viewer's opinions, the aim of the project is to take what is a macabre subject-matter, and present Macnicol's own experience. That being: that those who have passed, stay with us in spirit. Speaking on his sister, Angela, and the reasoning behind his new film, Macnicol states:
"The baby died shortly after being delivered, the year before I was born. According to the Medium, Angela wanted me to know I have a big sister and guardian angel in the spirit world."
"[…] I often reflect and take comfort from the idea that Angela is watching over me. With my Mum's permission I will tell a fictional story inspired by Angela (and also the encounter she had with the Medium)."
What will set this film apart, though, are the two production methods which, at first glance, look as though they'd unsettle even the most jaded onlooker. The most notable of these methods is what the director says is the 'authenticity' of the film's representation of mediums. With the production team having had over fifty readings with spiritualists and psychics, Macnicol feels as though Dreaded Light will offer a true account of encounters with mediums, while offering a sensitive representation of the issues discussed.
The second quality that gives the film real production value is its cinematography, and the intricate use of light as a plot device. The story is set around a widower and two children – one alive and one deceased. The surviving child, a teenager, has a phobia of daylight, and the film's setting regularly depicts daylight's unsuccessful attempts to break through. This unsettling and noticeable absence of natural light – in the words of the director – means that, "Daylight will almost become a character itself in the movie, as well as providing atmosphere and mood". He adds:
"The team are confident we can create a feature film that is original and unique. As fans of film, we saw an opportunity to do something we had never seen done before."
These tributes to detail are what makes Macnicol's latest project worthwhile. It is telling of the sincerity and emotional investment he has put into his latest work, and gives viewers a privileged view of his mindset, and how he ticks. It is artistic and heartfelt – and therefore something to be excited about.
What does Dreaded Light offer prospective investors?
If helping to bring an artist's vision to life isn't enough motivation, Macnicol is offering equity in the film in exchange for financial support, alongside other perks, such as being featured in the film's credits and the gratitude section of the film's website. Other bonuses include; the chance to have a non-speaking role in the film itself; merchandise; a Zoom call with the cast; 'medium-inspired' artwork; the chance to have an early stream of the film; a red-carpet experience; and your own reading with the production team's very own Consultant Spiritualist Medium.
All money invested goes towards the film's casting, crew, production, cameras, lenses, lighting, sound, score, art and design, edit, colour grading, and festival submissions.
The mastermind of the Dreaded Light film, Mark Macnicol, previously wrote the well-received fantasy novels, 'Coconut Badger' and 'Finn McCool', as well as writing and directing multiple stage plays.
In the words of Macnicol himself: "Investing in film is high risk, most don't make a profit. Every now and then, though, one comes along and makes a splash. My job is to try and make sure this film is one of them."
While offering no guarantee, other than the promise of his best effort, Macnicol's first step onto the big screen is certainly daring, and definitely worth being a part of.