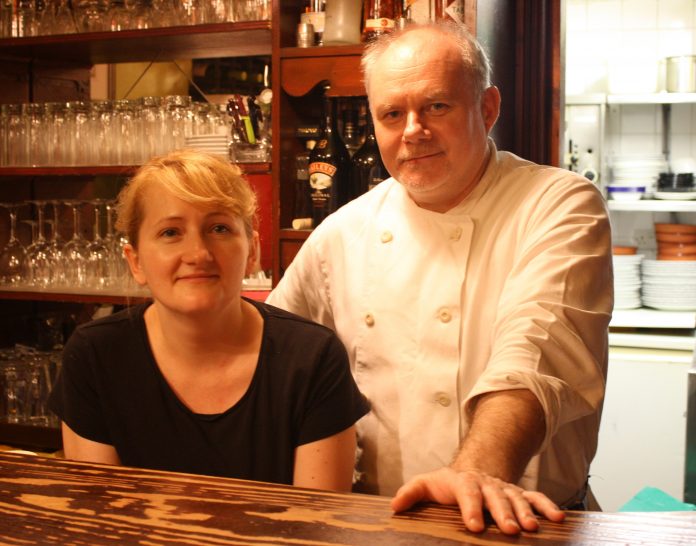 Recently I spoke with Katarina and Mariusz, owners of Ravel's Bistro in Hampstead. The pair have worked in the UK for over two decades, after moving from Poland in the 1990s. After adjusting to UK life and gathering the necessary experience in restaurants and the culinary field, they decided to take over ownership of Ravel's Bistro little over five years ago.
Coming away from the discussion, the most notable fact was the extent to which things have changed since the pair arrived in the UK.
The couple's country of origin, Poland, is churning out higher numbers of graduates than ever before, and with these qualifications, young individuals are increasingly occupying high-skilled tertiary and quaternary sectors. In contrast, the host nation, the UK, is experiencing a period of economic and political turmoil, in which ongoing Brexit negotiations make uncertainty for businesses big and small a day-to-day reality.
Discussing what challenges the pair faced when they first began work, Katarina was quick to comment "First, language. Then, bureaucracy. […] We have always tried to integrate. If you come to another country, you have to [try to integrate]".
"It was so hard for us to start a business […] unless you have assurances and lots of money, you will not be able to start a business".
In regard to liabilities insurance, logistics, licences and taxes, Katarina said that her and her husband, "are still learning".
Looking forwards, the couple felt that a bleak outlook for business is echoed by many in their position. The pair said that the government's commitment to small businesses, and the reality, were very different things.
With the crunch point of Brexit talks looming, Katarina said, "I don't think the government will protect little businesses like ours. If there is a Brexit, we will have to start thinking about selling the business".
This seeming lack of government support only serves to compound the effects that Brexit negotiations have already had, such as the weakening of the pound.
"Since the first Brexit talks, everything is going up [in price]. So it is harder for us to run the business. With the [exchange rate] of the pound to the euro, we have already had to increase the price of our wine three times."
The pair almost laughed ironically as they told me, "its only going to get harder for small businesses really. We have only been able to survive because we run the business as a family".
It seems then, that the UK's assumed status as a sort of promised land is a distant memory. The younger generations of the pair's family simply aren't interested in coming to the UK for the same reasons as those before them.
When asked what she would tell a Polish graduate attempting to follow in her footsteps today, Katarina said, "Don't come. If I was me, now, I wouldn't come."
I was told that most qualified individuals coming into the UK today are seeking employment, not venturing to start their own business. Should an individual want to start their own company, the pair advised me that it should be based either online or with low running costs, not one where the services being offered are subject to volatile price changes because of forces outside of the business's control.
Indeed, it is not only small businesses that are feeling the pinch, with political uncertainty causing large companies to reflect upon their future in the UK. Going forwards, the idea that overseas talent or small businesses will think twice about basing themselves in the UK is beyond regrettable. London owes a vast amount of its success to being a metropolis of competing ideas and innovation from around the world.