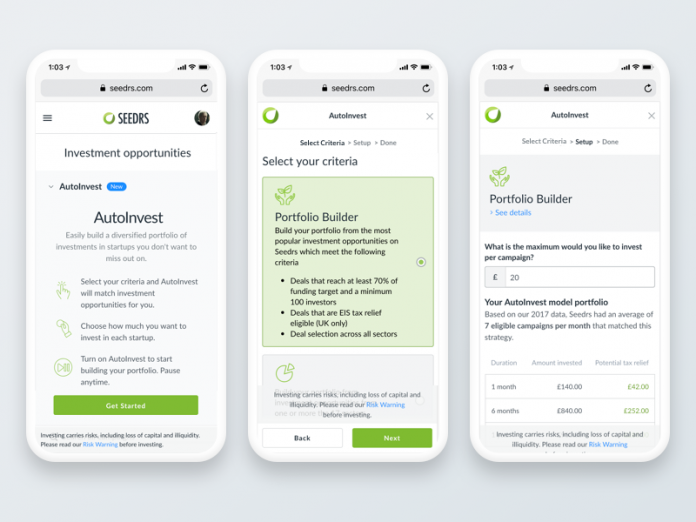 Crowdfunding platform Seedrs has launched a new service for invest automatically in smaller companies, called AutoInvest.
The service seeks to follow the popularity of robo-advising in other investments and allow investors to set certain criteria for an investment plan.
The criteria investors will be able to set include the sector of the company, what stage the business is at and whether they are eligible for any tax benefits such as SEIS or EIS.
Jeff Kelisky, Seedrs CEO, said "Seedrs is leading the way with new developments in the online early-stage investment sector and we are always striving to further innovate. After launching our pioneering secondary market, we expanded our focus over to advances in automation and AI, and we're thrilled to be launching another sector first with Seedrs' AutoInvest. This exciting new feature opens up the asset class to more people than ever before."
If AutoInvest takes off, the development could be good news for entrepreneurs and startups seeking investment as if they choose to conduct any fund raising on Seedrs, they may benefit from the popularity of the service in receiving capital of investors.
AutoInvest follows a number of new initiatives from Seedrs such as an IRR tool and the launch of a secondary market following a £10m cash injection from Neil Woodford.