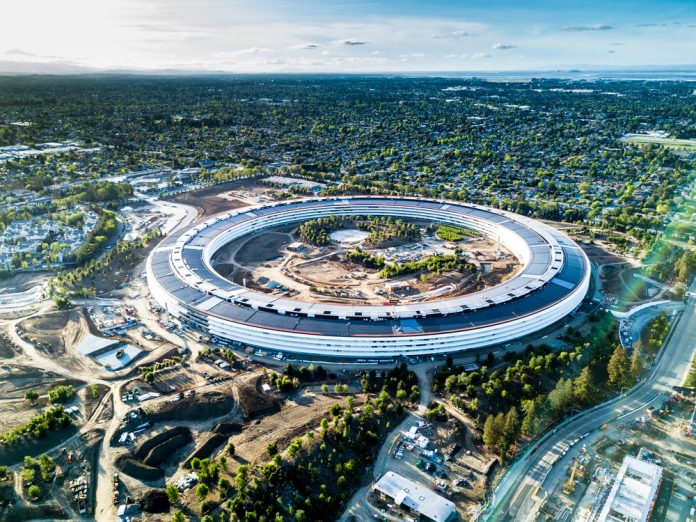 From its roots developing circuit boards as Apple Computer Inc in 1976, Apple Inc is now the most highly valued company in the world. After reporting above-expected sales figures for Q3, Apple's value now stands at $935 billion, with the firm's value expected to hit the $1 trillion threshold if trading estimates are realised when Wall Street trading begins.
To give one a measure of Apple's ascendancy, co-founder Robert Wayne sold his stake in the company four decades ago for $800. Apple's largest shareholder is now its Chair of the Board Arthur Levinson, who's stake is only a fraction of the size of the one held by Wayne, but it is now worth $215 million.
The firm came from humble beginnings, with a middle-aged businessman and two college drop-outs in their twenties, the firm went on to compete with IBM for computing hegemony. Trailblazer Steve Jobs left and then returned to the firm in the 1990s, with his return soon being followed by the release of the Macintosh and Apple's first commercially viable laptop.
While Apple were already a leading force in the tech world, it was only under Jobs as CEO that they entered the trajectory that they now find themselves – as trend-setter and market leader. Apple not only sell their technology but with it an idea, the idea that by buying Apple, consumers buy into an ethos of technological advancement and pushing the boundaries of what we believe to be possible.
With items as simple as phones, Steve Jobs and business partner Steve Wozniak were able to make people feel as if they were buying into innovation. Such 'buy-cotting' was only made possible with breakthroughs in handheld technology, such as the iPod and more importantly the iPhone, and refinement of their MacBook technology.
The iPhone is the most widely sold smartphone ever made, and since its introduction in 2007, Apple's share price has rocketed from $11, to $191 per share. Though iPhone unit sales are only up by 300,000 – form 41 to 41.3 million – since this time last year, revenues are up 32% on-year as the higher price of the iPhone X commands a higher yield.
Overall, sales of Apple products across the board are up 17% to $53.3 billion. Other successes this year have been attributed to Apple's alternative products, such as the Apple TV and HomePod Speaker, which have seen their sales jump 37% compared to the same period last year.
"Growth was strong all around the world," said Apple Finance Chief, Luca Maestri.
GBH Insights analyst, Daniel Ives, stated, "Apple gave the Street and tech investors finally some good news".
Before Steve Jobs stood down as CEO of Apple, he launched iCloud. Which – while it has been a source of controversy – is now the most successful data back-up service that does not require a physical piece of memory hardware. Since Jobs' death, Apple's music streaming service, Apple Music, has overtaken Sound-cloud and Spotify and has since become the most widely used music streaming service in the US.
Apple is one of the best examples of good ideas from grass roots being taken to the international stage – good ideas being at the core of their success, from when they were a three-man company to when they became the most highly valued company in the world. Going forwards, the success of Apple products in their core markets will likely continue, whilst one can only imagine they will expand to provide services and hardware for a multitude of tech-led areas and activities. It will be interesting to see what part the world's largest technology firm will play in the race for tech superiority and the race to develop AI hardware.